Will Dolphin Shows Be Banned?
Editor's Note
: Under pressure from activists worldwide, the Mexican legislature passed an update to the General Wildlife Law.   The Cancun Sun has an
in-depth report (below)
, and it appears that dolphin shows might be on the way out.
Cancun Will No Longer Offer Dolphin Shows Or Swimming With Dolphins After New Mexican Law
By Jennifer Richardson  |  Oct. 22nd, 2022
In a vote this week, the Mexican Chambers of Deputies approved an amendment to the country's General Wildlife Law to "prohibit any specimen of marine mammal from being subject to extractive use, whether subsistence or commercial."  Votes were 331 for and 17 against, including 125 absentee votes. Under the guidance of the amendment, marine animals such as dolphins won't be subject to performances, and any type of dolphin shows that are still very popular in the tourist regions of the Riviera Maya, including Cancun.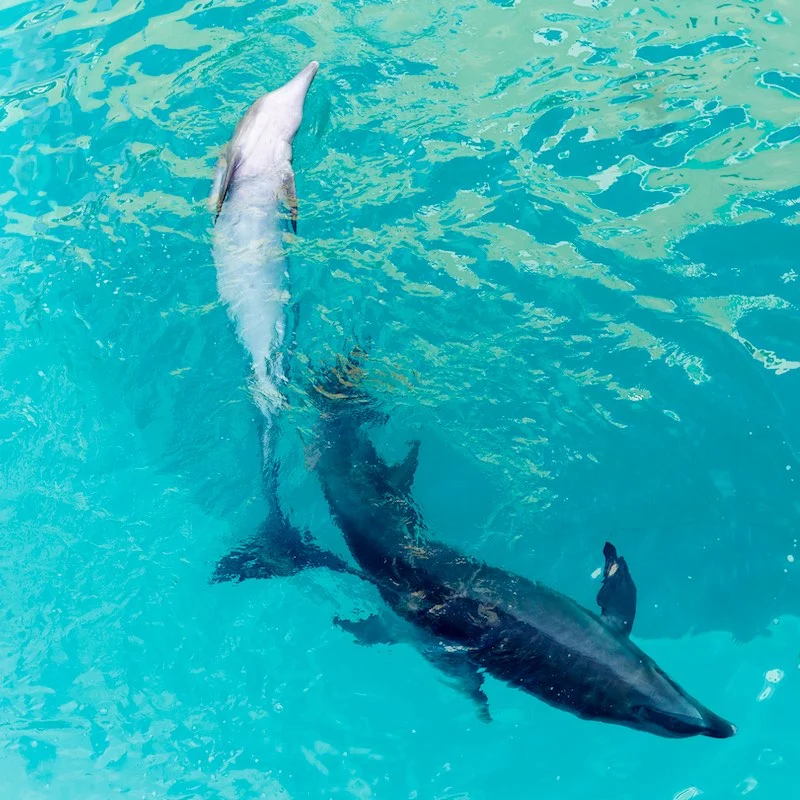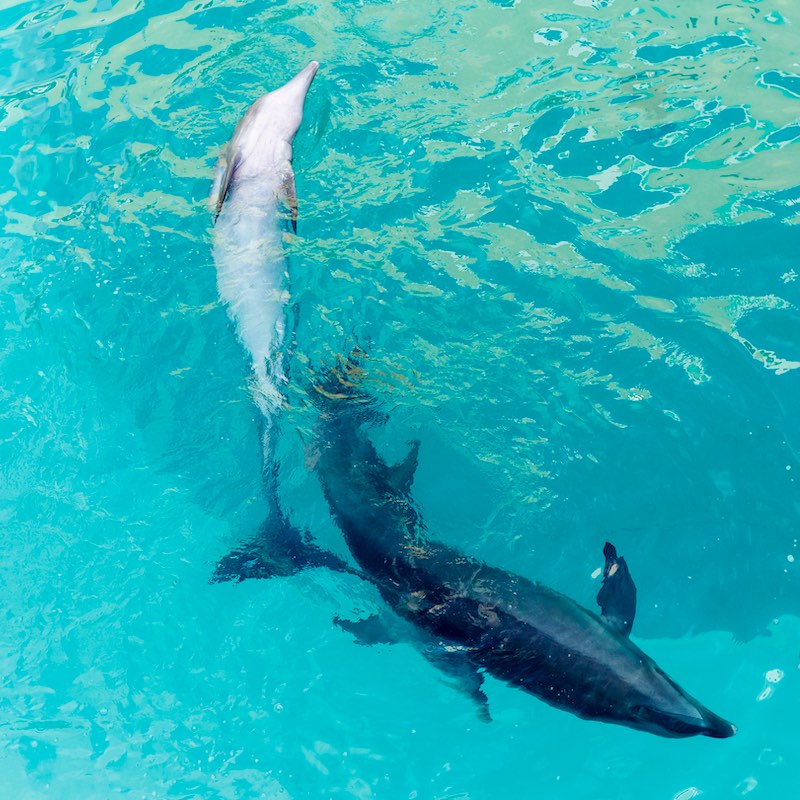 Mexico's General Wildlife Law: New Amendment
The wording of the amendment explains that marine mammals cannot be used by humans for any activity unless the use is for scientific research or conservation purposes. Specifically, "the use of specimens of marine mammals in fixed or itinerant shows is prohibited, as well as in any activity whose purpose is not scientific research for their conservation."
On top of that, the amendment extends to ban the extraction of the animals for breeding purposes: "The owners must guarantee the conservation of marine mammals in optimal conditions of dignified and respectful treatment until their death," the reform continues.
Those who break the law will be subject to major fines.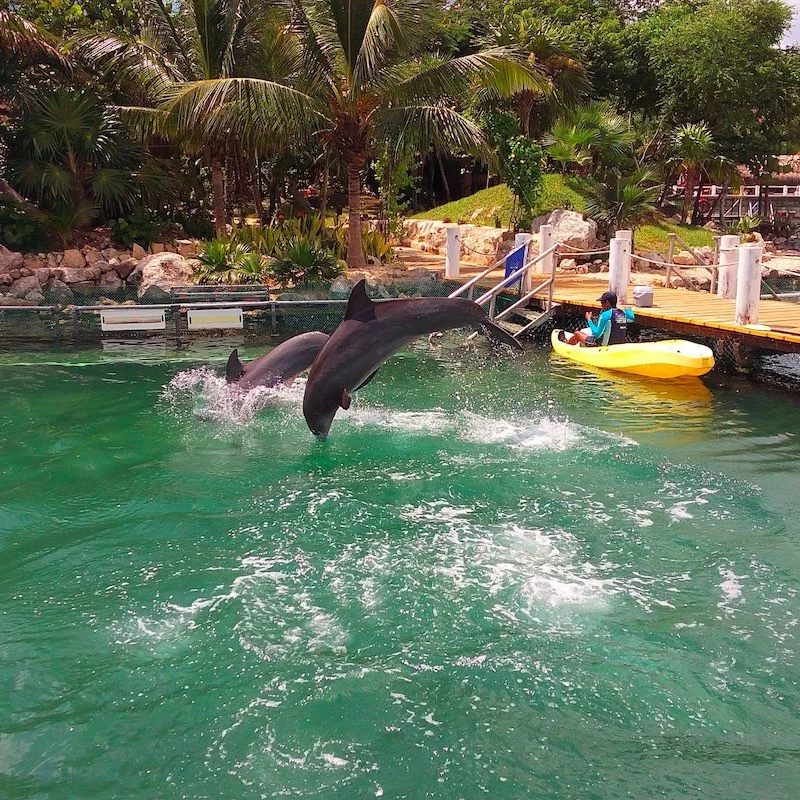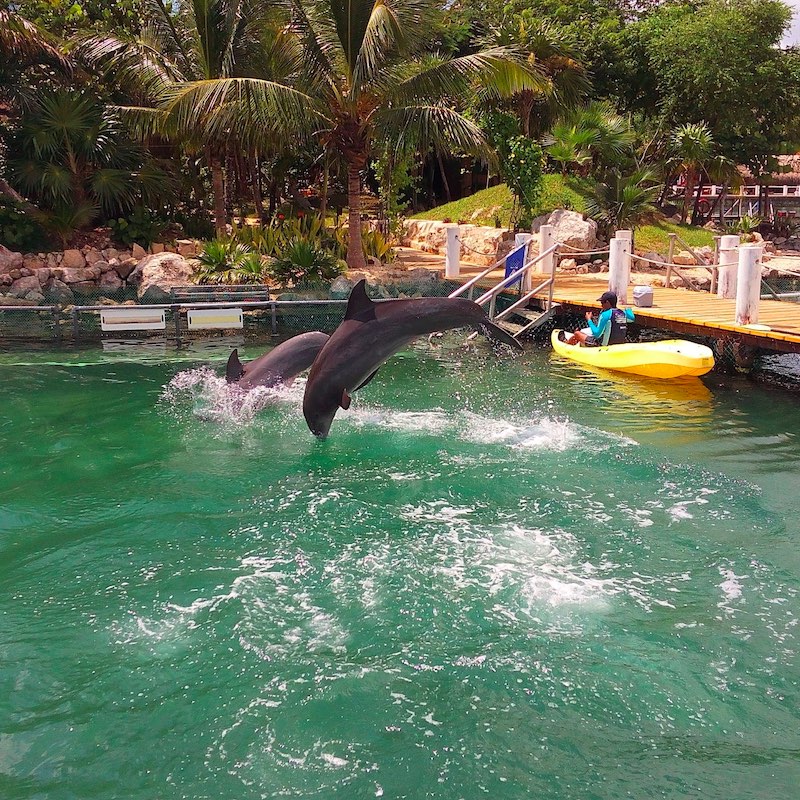 250 Dolphins Held In Captivity In Quintana Roo Alone
Deputies in favor of the amendment explained that the dolphins, which are used in shows throughout Quintana Roo, are some of the most taken advantage of and used of all marine mammals.
According to local reports, over 250 dolphins are currently in captivity in the Quintana Roo region alone, which is almost 10% of the 3,000 held in confinement around the world.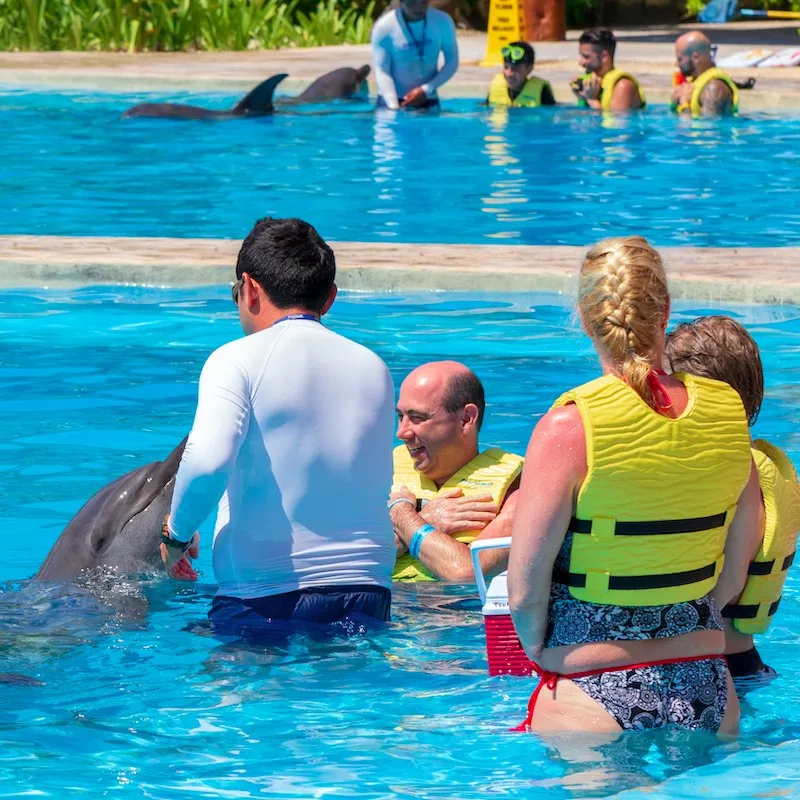 There are so many used in the region because the use of dolphins is a highly profitable business and brings in hundreds of thousands of dollars per animal.
One deputy from Mexico's Morena political party estimated that there are about 450 mammals (marine and non-marine) in captivity in Quintana Roo alone, all of whom are used for performance purposes.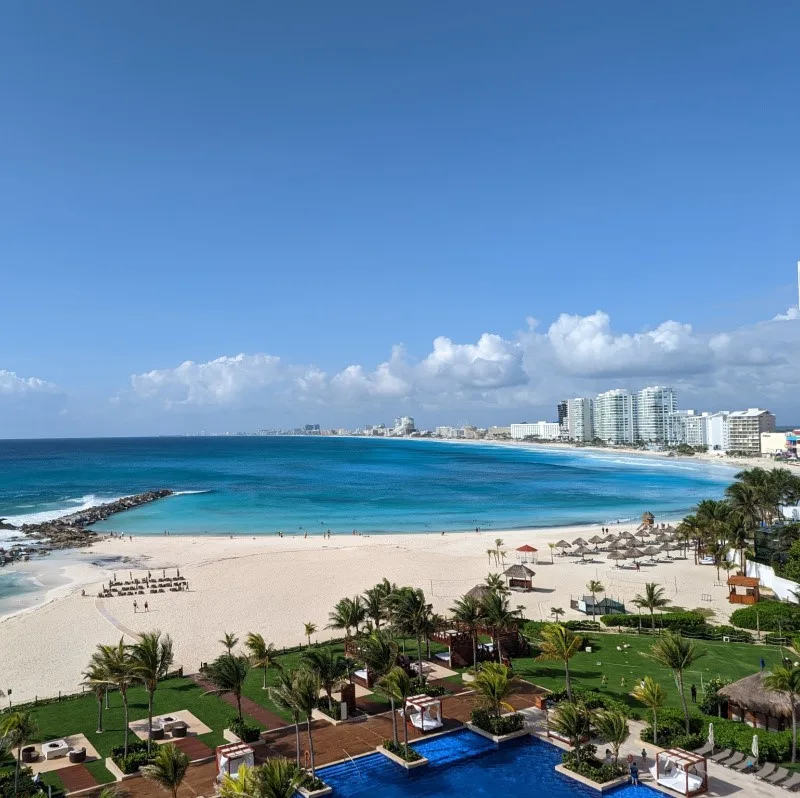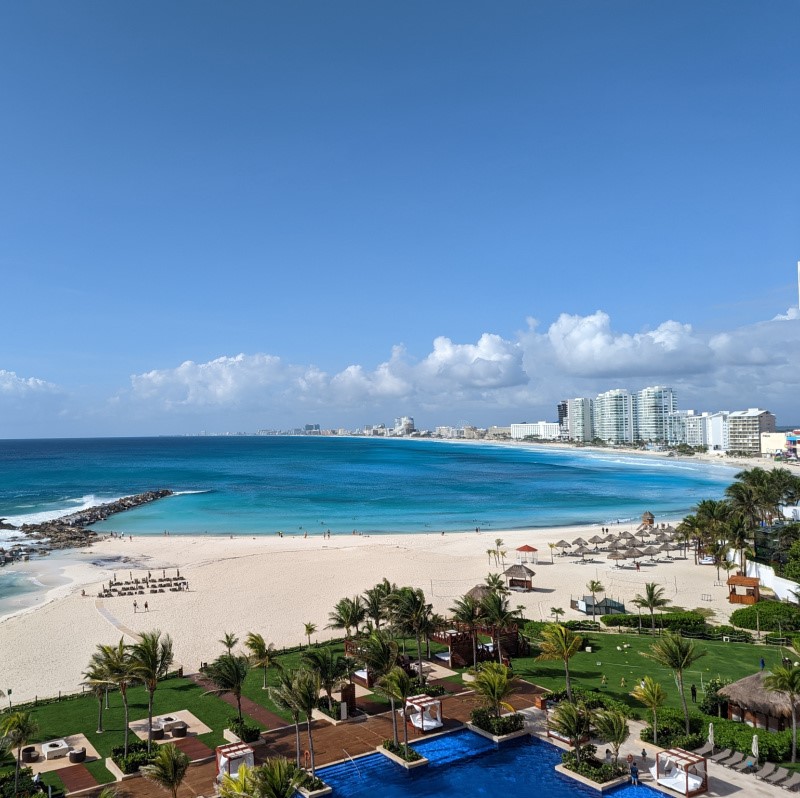 Amendment Brings Ethics Of Animal Performances Into Question
Dolphin shows, including experiences where tourists can swim with the creatures, are very popular throughout Quintana Roo.
From the Dolphin Discovery experience in Tulum, Isla Mujeres, and Punta Aventuras, and more, vacationers from the U.S. and beyond flock to the Mexican Caribbean to interact with these mammals. Experiences at some of Cancun's most popular resorts include activities like "dolphin encounters." This new amendment, however, brings into question the ethics of such an activity.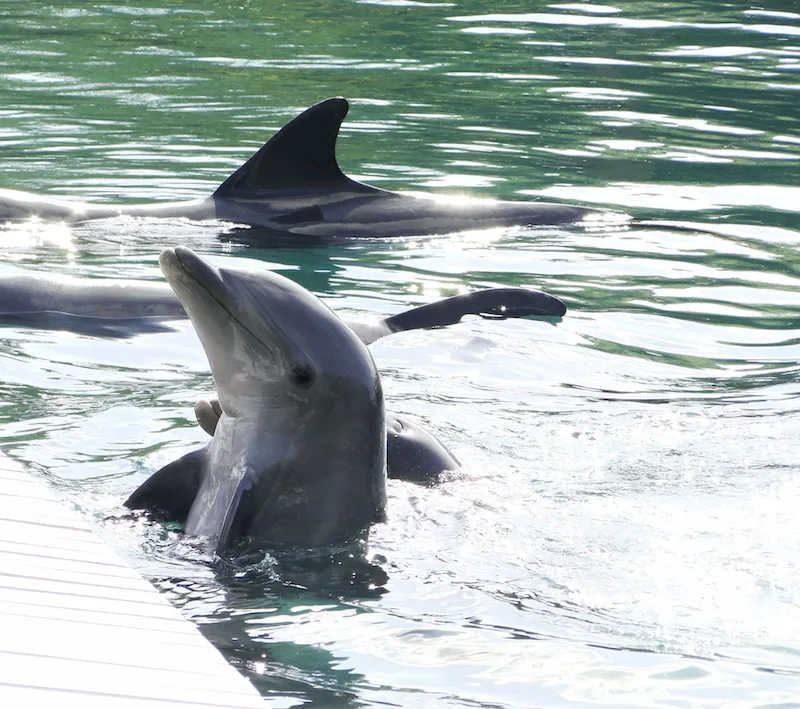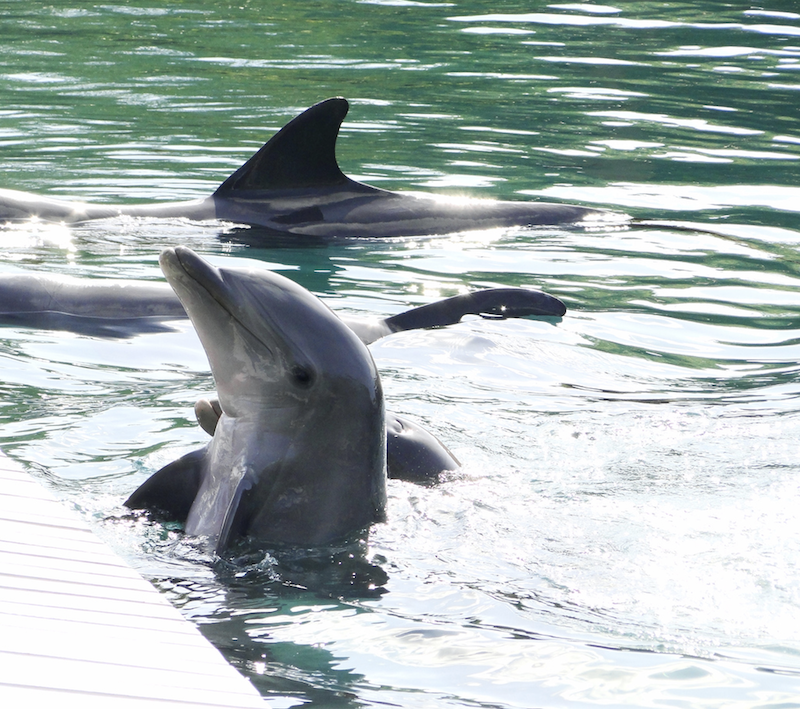 Some of the deputies who support the amendment have made the argument that the dolphins in confinement work long hours, undergo training for said work, experience a high degree of stress related to such activities, and are forced to live in "unnatural" environments.
One deputy, Gabriela Sodi, made the argument that "Animals should be seen as beings who must be treated and respected, in a decent way, in order to preserve and be faithful to their moral responsibility. They are sentient beings, so mammals that are in captivity face a different reality from their natural environment."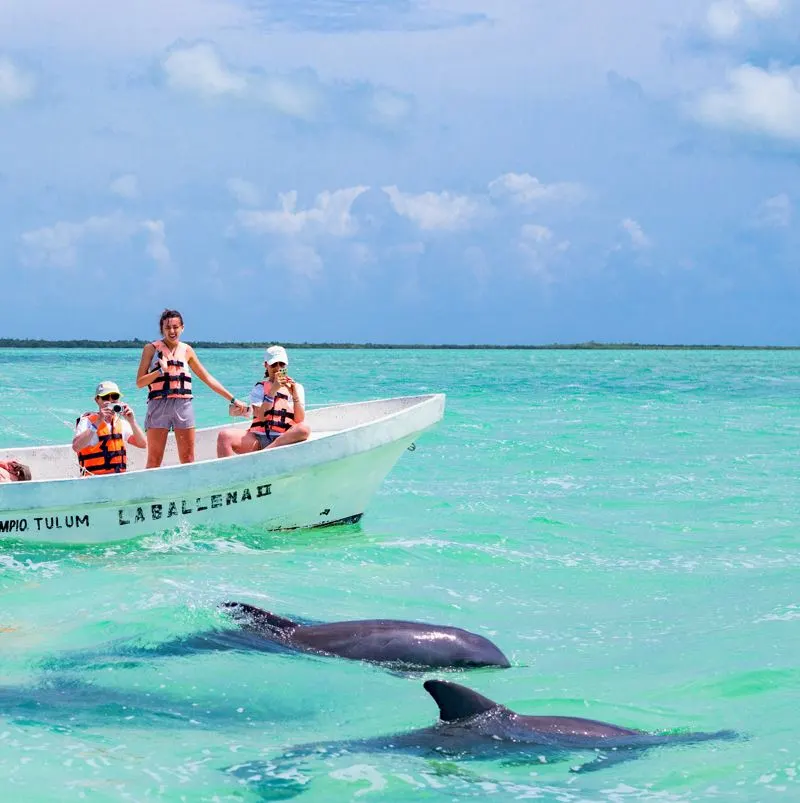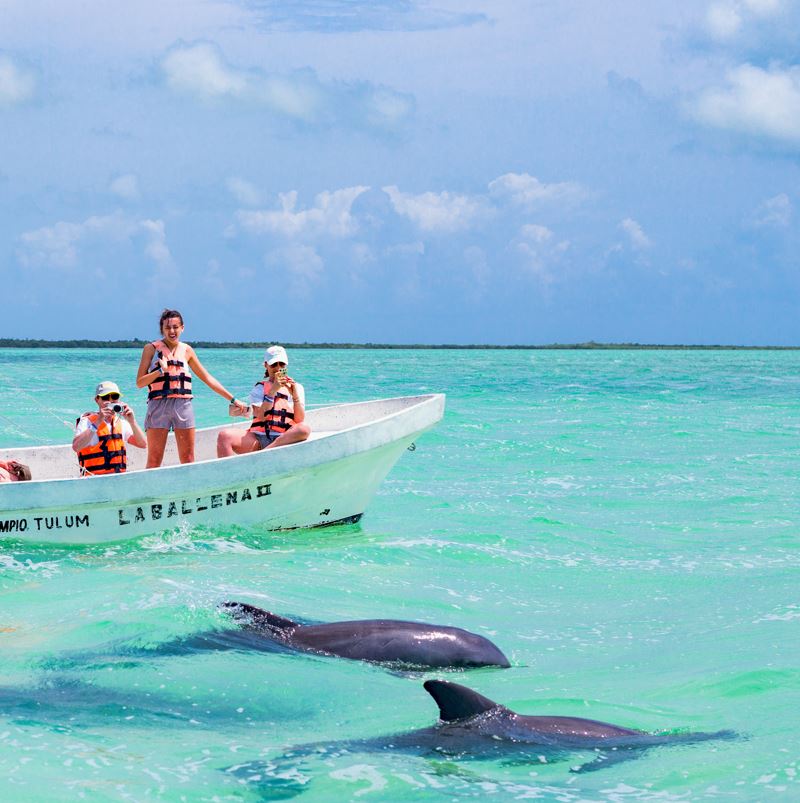 What Happens Next?
Because the amendment was just voted on this past week, the new modification will then go to the Mexican Senate. Under the country's parliamentary system, Mexico's Chamber of Deputies is the lower house of Congress, with the other chamber being the Senate.
Mexico won't be the first country to create laws to protect marine mammals. Nations such as Chile, Canada, India, Costa Rica, Croatia, Cyprus, France, and Slovenia have all banned the capture and use of dolphins for performance purposes. Some restrictions for "dolphinariums" already exist in Mexico, as well as the United States, Switzerland, Australia, and Indonesia.